03-06-2015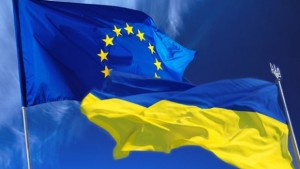 Since March 3, 2014 the number of Ukrainian citizens applying for asylum in the countries of European Union has dramatically increased and continues to grow up.
The executive director of European Office on Asylum Seekers Support, Robert Wisser mentioned in the interview to EurActiv. He said that the citizens of Ukraine make up the biggest group of those arriving from Eastern Europe among the asylum seekers. Ukraine possesses the sixth place as to the biggest flow of refugees to EU.  Besides, this list involves Syria, Eritrea, Iraq, Somali, Nigeria and Ukraine.
"Ukraine's peculiarity is that it has not been the country for asylum seekers before the conflict in Donbass", – Robert Wisser reported.  Also, according to his words, Ukraine completely differs from other countries because all Ukrainians arrive to European Union on legal basis, receiving visa and applying for asylum granting already residing on the legal basis, often with employment permit.
In addition, he informed that the specific character of Ukrainian asylum seekers is in the following – they submit application in all EU countries, not in one or two. "Ukrainian community is the most diversified society, which we know. Ukrainians are worldwide".
In its turn, the representative of European Office on Asulym Seekers Support, Timoty Cooper declared that Ukrainians most often choose such countries as Italy, Germany, France and Spain.
It is worth to mention that for the present moment Ukrainians make up 3% of total number of asylum seekers in EU countries. They are followed by the Russians (2%).
Source: http://www.unian.ua/society/1084849-kilkist-ukrajintsiv-yaki-prosyat-pritulku-v-es-rizko-zrosla.html