05-11-2015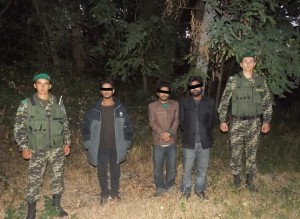 Slovakian law enforcement agents once more have dispelled the myth about "fight enforcement with illegal migration" in Transcarpathia.
Three citizens of Bangladesh were detained on Monday nearby the village Zboi, Snina district.
The migrants crossed Ukrainian-Slovakian border, then they were apprehended by the Slovakian border guards. After clarification of the circumstances, migrants were handed to Ukrainina border guards.