30-04-2016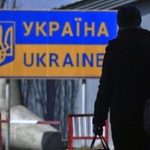 According to data published by Department of Migration Service of MOI, there are 125 citizens of Ukraine and 107 citizens of Iraq among those wishing to get refugee status in Czech Republic. Traditionally, Ukrainians make up the most numerous group of foreigners seeking to get asylum in Czech Republic.
However, in comparison with the previous year 83 persons less have submitted their applications this year. The increase of Iraqis is connected with Christians Resettlement Program, which Fund Generation-21 attempted to realize taking 89 Iraqi refugees to CR.
Also, the number of CNR citizens is increased, who have submitted in total 40 applications since the beginning of the year. There are about 10 and more persons – migrants from Vietnam, Syria, Afghanistan, Cuba – wish to achieve refugee status in CR.
The citizens of other countries are represented in the lists minimally. According to statistics of Ministry of Interior, 91 persons were granted refugee status in the course of January – March, and 80 persons were provided with subsidiary protection.
The authorities rejected in 228 cases and stopped the process of application verification. 681 petitions were under the consideration in the end of March.