03-08-2017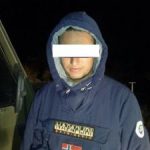 Border guards of Chernivtsi Detachment revealed two foreigners close to the Ukrainian-Romanian border.
They were delivered in the frames of special operation "Border 2017" by the border guards of BD "Cherepivka". The men attemting to get to Romania had no any documents and introduced themselves as the citizens of Morocco and Algeria.
Currently, these persons are delivered to the Border department to clarify the circumstances of the infringement and drawing up administrative documents. Verification measure go on.
Source:http://dpsu.gov.ua/ua/news/prikordonniki-viyavili-dvoh-nelegalnih-migrantiv-iz-marokko-ta-alzhiru/