03-08-2017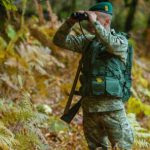 The subdivision of Sate Border Guard Service of Ukraine together with other law enforcers continue perform complex actions on counteraction to smuggling persons through the state border of Ukraine.
Thus, the staff of Operative-Investigation Subdepartment of Southern Regional Administration together with the staff of Security Service of Ukraine in Volyn region detained a group of illegal migrants from India.
Realizing operative information the border guards apprehended 3 foreigners having no any documents in Ratnivskyi district.
In the course of filtration-verification actions it was established that the citizens of India recently arrived to Ukraine via the check point of aviation communication. Further in, the foreigners (aged 23 and 27) arrived to border area by passing transport aiming to get to the countries of European Union.
Currently, the detainees are delivered to Border Department. The special measures are undertaken.
Source:http://dpsu.gov.ua/ua/news/spivrobitniki-derzhprikordonsluzhbi-ta-sbu-na-volini-zatrimali-3-nezakonnih-migrantiv-iz-indii/