04-11-2017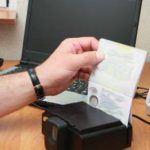 The staff of the State Border Guard Service revealed two foreigners who used falsified visas at the Boryspil Airport. They planned to go to European countries by these documents.
The first violator, an Indian citizen, arrived from Dubai planned afterwards to get to Paris. However, during the documents control the border guards discovered his Italian visa to be false.
Another traveler, a citizen of Eritrea, used false visa to Germany. He was travelled to Düsseldorf, arriving from Istanbul.
These persons' admission to the flights was rejected and they were sent in back directions.
Source: http://dpsu.gov.ua/ua/news/v-stolichnomu-aeroportu-prikordonniki-vikrili-pidrobleni-vizi-italii-ta-nimechchini/