02-12-20172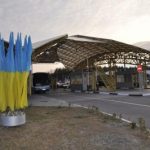 Only during the last week three citizens of Russia agreed 45, 38 and 27 being persecuted in the Russian Federation asked for refugee status at the state border of Ukraine.
One of them arrived in the morning to the check point "Kyiv-passenger" and during check in he applied with an oral request to recognize him as a refugee or person in need of subsidiary protection. According to the words of the Russian, he took part in the meetings against the corruption and Russian opposition, in particular, persecution done by Oleksiy Navalskyi in the Russian Federation.
The other citizen of Russia, also in the same check point, asked for refugee status some days ago. The Russian told that he was forced to flee and ask for asylum in Ukraine because he was persecuted by the Russian law enforcement agencies for his participation in the actions against the Russian power.
One more citizen of Russia asked for protection as to his persecution by the bodies of Russian Federation in one of the check point in Chernihiv some days ago.
The staff of SBGS explained the citizens of Russia the order of application for protection in accordance with the legislation of Ukraine and directed them to State Migration Service of Ukraine.
Source:http://dpsu.gov.ua/ua/news/tro-gromadyan-rosii-poprosili-pritulku-v-ukraini-cherez-peresliduvannya-v-rf/