17-04-2018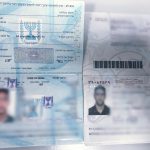 Violator with forged documents was revealed in Boryspil Airport by the border guards of Separate check point "Kyiv".
During the selective control of transit passengers arrived from Thailand the border guards detected completely forged passport of the citizen of Israel. The forgery, which the citizen of Iran intended to use, was confiscated immediately. He planned to get to Riga by this forged document.
The person was taken off the flight. Soon, he will be returned.
Source:https://dpsu.gov.ua/ua/news/irancya-z-pidroblenim-dokumentom-gromadyanina-izrailyu-prikordonniki-ne-propustili-do-latvii/