15-04-2015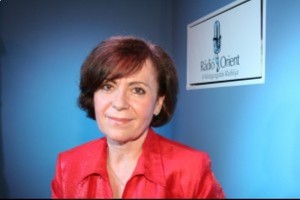 As it was reported in the interview by the Director General of Immigration Service of Hungary to the Public Channel М1, Zhuzhanna Veg (Végh Zsuzsanna), in the course of the last three months of 2015 Immigration Service has received more than 33 000 application on asylum granting.
The growth in the number of the applications has first started in 2013 and this tendency will continue this year. Basing on this fact "…we expect a difficult year", – she said.
According to the words of Zhuzhanna Veg, the migrants escape from the areas of war actions along the world to Europe, including Hungary. In average, 150 to 200 persons submit the asylum applications every day.
According to data given in the interview during the program, during the last three years the number of applications on refugee status granting has increased in twenty times.
Just only last year, 42 000 asylum applications were submitted in comparison with the year 2012, when there were 2000.