04-11-2014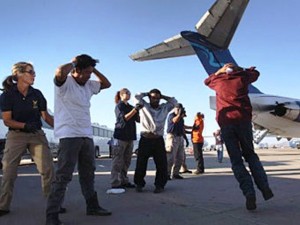 The government of Ukraine deported 14 Georgians, handing the "guests" into the ferry "Grayswald" departing to Poti from the seaport of Ilichevsk nearby Odessa  …
Before, these citizens of Georgia were detained in Transcarpathia during the attempt of illegal cross of the border to Slovakia, and then to Austria.
Altogether, since the beginning of the current year Ukrainian border guards deported about 4.5 thousand migrants, of them about 400 persons were the citizens of Georgia.
It was reported by Media Relations Department of State Border Guard Service of Ukraine.