12-01- 2016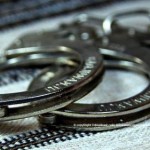 Criminal group, organized the international transit channel of illegal migrants' transportation through Ukraine-Belarus-Baltics- Scandinavia, has been recently exposed by the staff of State Border Guard Service.
In the course of the operative measures the border guards of Zhytomyr Detachmnet detained 2 members of the criminal group and 3 natives from Sri Lanka, who were moving by car towards Ukrainian-Belarus border. Two of the migrants had passport documents, and the third one only residence permit in Ukraine. Two inhabitants of Novograd-Volynskyi distric, Zhytomyr region unlike the passengers did not have identifying documents. Also, they did not have any documents for the vehicle they were driving.
When  performing preliminary operative actions border guards established that this criminal group organized the channel of illegal migration through Belarus to the Baltic countries, and from there – to Scandinavia. They attempted to deliver the next "travelers" according to an unlawful route planned in advance.
Criminal proceeding is commenced upon the materials of detention. The officers of SBGS together with National Police conduct investigative (searching) actions on disclosing and apprehension of the entire criminal group composition.