15-05-2017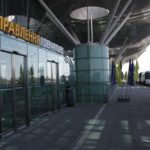 In the course of tediously and continuous investigation it was established that the citizen of Islamic Republic of Afghanistan named "Engineer" for a long time has been the smuggler of illegal migrants from Afghanistan and Pakistan to Ukraine, and then to the countries of European Union. He personally maintained stable connections with the leaders of organized criminal groups specialized in illegal migrants transporting in Russia, Afghanistan, Pakistan, Bangladesh, Sri Lanka and other countries of Asia.
Through an extensive network of collaborators among the number of foreigners residing in Ukraine, he personally supervised the majority of illegal migration flows passing through the country. Now we can report about at least a few dozen of illegal migrants' smuggling being arranged directly by "Engineer" only this year. The cost of such services, according to the country of final destination, makes up in average $12-15 ths.
Regardless of a number of criminal proceedings commenced against this citizen on the facts of illegal transpiration of persons across the state border, strong criminal connections and gained experience during the illegal activity helped him avoid prosecution.
On May 13, in Odessa State Border Service jointly with the Counter Crimes Department related to trafficking, National Police apprehended the violator and based on the decision of Migration Service sent him to native country.
Source:http://dpsu.gov.ua/ua/news/derzhprikordonsluzhba-spilno-z-nacpoliciyu-ta-migraciynoyu-sluzhboyu-zatrimala-osnovnogo-organizatora-kanaliv-nezakonnoi-migracii-z-krain-pivdennoi-azii/