19-07-2017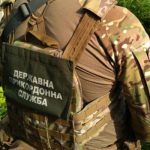 The staff of Operational Units of the State Border Guard Service together with representatives of the Department for Combating Crimes Related to Human Beings Trafficking, HANP in Odessa region under the procedural guidance of the Prosecutor's Office of Odessa region, detained a 47-year-old citizen of the Republic of Vietnam in the frames of the criminal proceedings stipulated by the Part 2 of Art. 332 CCU (Illegal transportation of persons across the state border). The foreigner aiming to be illegally enriched had organized and implemented the illegal transfer of foreign persons through the state border of Ukraine to the countries of the European Union.
Thus, a group of the citizens of the Republic of Vietnam was revealed in the number of 24 persons during information realization, 15 of them stayed within Ukraine violating the legislation in force. The mentioned group was planned to smuggle to EU countries.
When performing sanctions searches some funds were liquidated, which the offender received for assistance in illegal organization and further transportation over the state border. Also, at one of the addresses, where the searches were carried out, in the premise owned by the perpetrator, a workshop was revealed being used before as production unit for clothes of famous brands, sewing equipped and patterns were confiscated.
Currently, there are urgent investigations actions performed; all persons involved into above mentioned criminal violation are established. The organizer of illegal migration channel is detained in order stipulated by the Article 208 of CPC of Ukraine and an issue is under the consideration as to the choice of precaution measure.
Source:http://dpsu.gov.ua/ua/news/v-odesi-pravoohoronci-zatrimali-gromadyanina-vtnamu-yakiy-organizovuvav-peremishchennya-spivvitchiznikiv-do-krain-s/