10-11-2014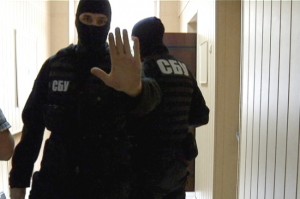 Special subdivision of Security Service of Ukraine in Transcarpathian region detected and liquidated the channel of illegal migration of the foreign citizens through the state border of Ukraine.
It was established that the group of the malefactors had transnational relations in the countries of Asia and Africa, they smuggled illegally the migrants from the countries to the Western Europe.
In the course of the special operation SSU detained four members of the criminal grouping, when they were transporting 12 citizens of Afghanistan and 4 citizens of Syria to the area of the state border on Slovakia.
The investigation goes on in the frames of the criminal proceeding as to Part 2 Article 332 of Crime Code of Ukraine (illegal transportation of persons through the state border of Ukraine).