20-01-2015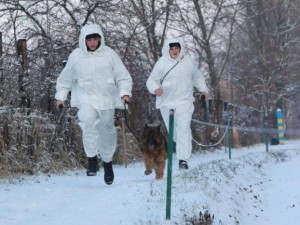 The man without documents intending to get to Slovakia in illegal way was apprehended by the border guards of BS "Velykyi Bereznyi". He left a kilometer and a half to reach the border. The 'tourist" did not have any documents. He was Georgian by nationality. The migrant arrived to Ukraine legally.
For some time he lived and worked in Donetsk, and because of the complicated situation there he was forced to leave the region. Having no any opportunity to get the job in the capital, he decided to get to Austria through Transcarpathia.
The border guards took the violator to the border subdivision in order to clarify the circumstances of the infringement and prepare administrative and procedural documents.
His further destiny will be defined by the court.