04-02-2015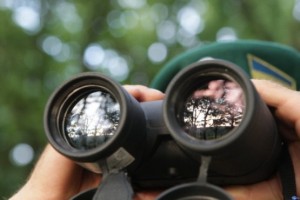 As part of measures taken on counteraction to illegal migration, border guards of Chop Detachment received information about a big group of unknown persons arrived to the border area.
In the course of joint information processing, the staff of State Border Service of Ukraine and the Ministry of Interior in Transcarpathian region detected 8 citizens of Afghanistan – five men, two women and a child – in the house of one of the border villages.
None of them had any documents and their appearance in the border area was explained as a wish to get to Europe.
When illegal migrants were detained in the house, law enforcement officers found one more citizen of Ukraine, a resident of the town of Uzhgorod, who rented this premise.
Most likely he will have to stand trial as to Article 332 of the Criminal Code (illegal transportation of persons through the state border of Ukraine).
Detained migrants were taken to the subdivision, and their further destiny will be defined by the court.
In total for the current year, the border guards of Chop Detachment apprehended 175 migrants from Afghanistan.