05-03-2015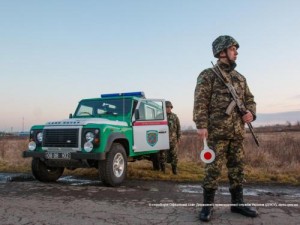 In the frames of joint actions on counteraction to illegal migration the law enforcement agents detected and apprehended illegal migrants and their possible smugglers in Bykovyn. The violators were found by the joint operative group in the composition of the officers of State Border Guard Service and SSU in the area of responsibility of Border Subdivision "Krasnoilsk".
The Interagency Group noticed unfamiliar persons in the village of Budynets, Storozhenetskyi district. At first, 3 persons were detained near the road, having no documents, previously the citizens of Sri Lanka. Also, 2 citizens of Ukraine were apprehended nearby in the car of Ukrainian registration. The men were without any documents, according to their words they were local inhabitants. So far, the citizens of Sri Lanka were delivered to temporary detention centre, verification is conducted as to the Ukrainian citizens' involve in this violation.
Besides, in the course of operative actions border guards of BS "Uzhgorod" detained two citizens of Georgia. The men without any documents were stopped by the border guards of Chop Detachment some meters before the border on Slovakia. After administrative and procedural documents composing and identification of personalities, the violators were delivered to the court, which would make decision on their further destiny.