09-03-2015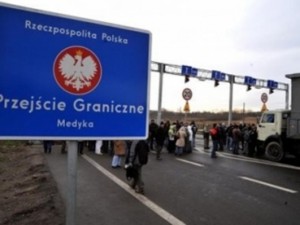 The citizens of Ukraine rescuing from war left their homes and moved to neighboring Poland, thee still have not been granted any status…
In the nearest time, they all will have to return home. Polish authorities will not grant Ukrainian refugees any status as it is considered that the residents of Luhansk and Donetsk regions can move to other safe regions of Ukraine.
"We were not issued refugees status" – Halyna Murzak, one Ukrainian displaced woman said in Poland.
For example, Polish authorities advice refugees to settle in the towns of the Western Ukraine. The final decision on refugee status granting to 30 Ukrainians will be made soon.
Polish authorities reject all Ukrainians appealing on political asylum. At the present moment, there are about 2 500 applications from the citizens of Ukraine.