10-03-2015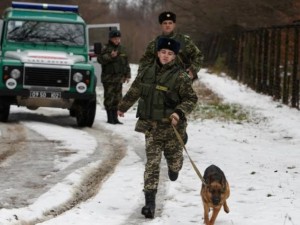 In the course of actions undertaken as to counteraction to illegal migration, Transcarpathian border guards of BS "Velykyi Bereznyi" apprehended the next "asylum seekers" from Georgia.
Information about appearance of two men of Caucasian in the border area was received from local inhabitants at midnight and in 30 minutes unfamiliar persons were detained.
They also reported that their way had to be to Slovakia. They had no any documents. The migrants introduced themselves as the citizens of Georgia. They also told that aiming at searching better life conditions in the EU countries. As it was established later on, the men arrived to Ukraine in legal way, and they walked to Slovakia by the route planned through the service Google maps.
The violators were delivered to border subdivision to clarify the circumstances and prepare administrative and procedural documents. Their further destiny will be defined by the court.