07-07-2015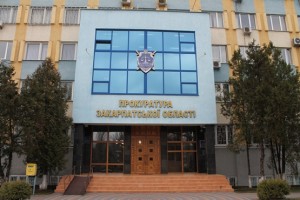 Public Prosecutor's Office has reacted upon the violation of the foreigners' rights by the officers of State Border Service in the course of the administrative apprehension…
The Sectoral Departments of the Prosecutor General's Office of Ukraine in Transcarpathian region reacted upon the legislation breach by the individuals of Border detachments while apprehending the foreigners. Thus, in the course of legality verification of detention and holding the citizens in the THF (Temporary Holding Facilities) of Chop Detachment by the Transcarpathian Public Prosecutor's Office it was established that in June 25, 2015 7 citizens of Georgia and 4 citizens of Somalia were kept with violation of the 3-day term of detention. They were detained for attempt to cross the state border on Slovakia in illegal way. By instruction of the Public Prosecutor's Office the illegally kept individuals were released. The director of Border detail was brought to disciplinary responsibility for committed infringements.
Besides, in the end of June of the current year, the Public Prosecutor's Office in Transcarpathia region established the fact that executive officers of Mukachevo Border Detachment effected the forgery of the official documents (Protocol on administrative detention) which resulted in unlawful holding of 6 foreign citizens in THF, including 3 minors.
The Public Prosecutor's Office of Mukachevo has enrolled information to the Unified Register of Pre-Trial Investigations.