05-08-2015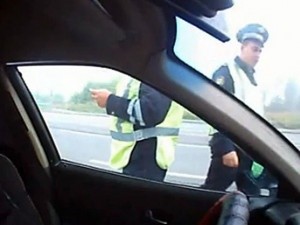 The border guards detected some persons at the western border attempting to get to EU countries in illegal way. Besides, in Transcarpathia, border guards together with the staff of STI stopped the car at the post of State Traffic Inspectorate in Nyzni Vorota.
The State Border Guard Service of Ukraine executing the orders of the President of Ukraine continues to take a complex of measures to interact the unlawful activity at the state border.
So far, the special operation involves the Defense and Law Enforcement Agencies not only of our country and neighboring ones as well. One of them is "Border-2015", its main purpose is fight against the illegal migration.
Thus, in the area of BS "Rava-Ruska" two unfamiliar persons of Lvov Detachment without documents were apprehended 700 m before the border line. During the interview border guards learned that the men were the citizens of Turkey intending to get to the countries of European Union.
Now, the detainees are delivered to Border Subdivision. Their further destiny will be defined by the court.
Also, the border guards together with the traffic police stopped the car at the STI post in Nyzni Vorota. There were 3 citizens of Syria except the citizen of Ukraine inside the car. Two of them had Certificates on Temporary Residence in Ukraine valid before 2016. One more man assured that he was entrant of Kharkiv Pharmaceutical University, however, there were no confirming documents. According to their words, they arrived with a visit to Uzhgorod friend.
Aiming to prevent unlawful activity at the state border the representatives of Transcarpathian Police clarify the circumstances regarding the Syrian citizens.
It will be recalled that during the previous month the border guards of Western Regional Department detained 167 persons, who intended to cross the get to the countries of European Union in illegal way.