07-08-2015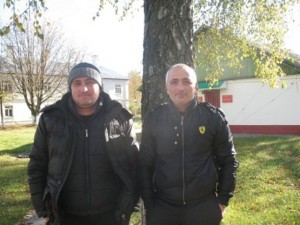 Border guards of BS "Vilok" detained two citizens of Georgia for attempt to cross the state border. The migrants aimed at getting to the countries of Western Europe, namely to Poland, however, when following to the state border the citizens of Georgia were detained by the border detail at the control post. As it usually happens in such cases, the detainees had no any documents and introduced to the border guards as the citizens of Georgia.
The border guards delivered violators to Border Subdivision to identify the persons, establish the circumstances of the infringement and prepare administrative and procedural documents.
Regarding the detainees, previously attempt to cross the state border of Ukraine in any way beyond the check points without any corresponding documents or without any permission of appropriate authorities is qualified.
The final decision on responsibility before the law will be defined by the court.