17-09-2015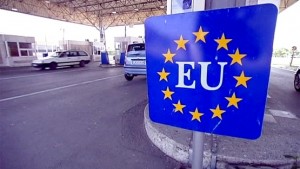 In the frames of migration crisis overcoming in EU it is planned to enable Rapid Reaction Force at the borders. Its task is to reinforce the security of the exterior borders. Till the end of the year, European Commission plans to present a proposal on creation of unified Border Security European System, it was declared by the European Commissar on Internal Affairs and Migration Issues Dimitris Avramopulos in the interview to newspaper Die Welt, mentioned by Ukrainian edition of "German Wave".
Establishment of new system is aimed at provision of security at the exterior borders of European Union by means of multi-national border forces.
Dimitris Avramopulos also marked that exterior border strengthening "does not mean that EU intends to construct a fortress". "Target is to guard exterior borders of EU by the multi-national groups of the border guards at the posts. Thus, general European task will be implemented", – European Commissar explained. He also added that "Border Unit Frontex will be strengthened as to financial and staff issues". According to the words of Dimitris Avramopulos, soon all the borders should be directed upon so-called groups of quick reaction.
European Commissar has also expressed his optimism that "a breakthrough may arise and agreement is reached concerning the distribution of refugee among the countries of Europe" in the course of the next meeting of the heads of MOI and EU on Tuesday.
However, he excluded the possibility of any pressure to those countries, which have taken a negative position as to quota introduction in EU regarding the migrants distribution.