17-10-2015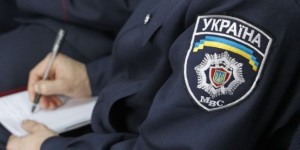 The staff of Police Service on Human Trafficking together with officers of Road Traffic Service and border guards detained six illegal migrants from Afghanistan in the village of Nyzni Vorota, Volovets district at the special post.
As it was reported in the MOI of Ukraine in Transcarpathian region, the law enforcement agents stopped the minibus to check.
The car with Hungarian vehicle registration being driven by the resident from Vynohradovo entered the region from the neighboring Lviv region. There were six passengers in the car, representing themselves as citizens of Afghanistan. These were 2 women and 3 children, of them a 3-year-old handicapped child unable to move himself. The migrants explained on imperfectly spoken Russian that they escape from Afghanistan, and they fear because there is also war in Ukraine wishing much to get to Europe.
The driver of the bus explained that passengers were taken in the road feeling sorry for children. He did not understand that they were Afghanis at night time.
Illegal migrants were apprehended by police and after corresponding documenting they would be passed to Migration Service.