01-11-2015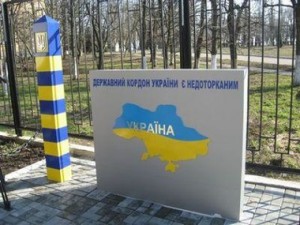 Representatives of Press-Centre of SBGS of Ukraine reported that border guards of Mukachevo Detachment apprehended 10 migrants from Sri Lanka, who intended to cross the state border in illegal way.
Refugees from Sri Lanka were apprehended in the evening on Saturday. One of the "travelers" was stopped by the border detail not far from the state border. Consequently, when conducting further searching measures two more groups were detected having no any documents. According to the words of the detainees, it was learned that they were the citizens of Sri Lanka and intended to get to the territory of one of the countries of European Union.
There is a tendency as to the number of refugees at the western borders of Ukraine to be increased after the EU countries and their neighbors closed their borders for migrants' movement. Thus, statements about detainees from Asia at the border on European Union may become in the nearest time one of the topical themes in the news of our country. Besides, border guards of BS "Uzhgorod" of Chop Detachment informed about apprehension of the resident of Iran. He also attempted to cross the state border in illegal way.