25-07-2016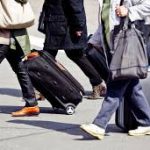 Transcarpathians not only enjoy travelling to the trans-border countries and emigrating them.
The activity of State Migration Service in Transcarpathian region analyzed its activity for the six months of 2016.
116 applications are considered as to Ukrainian citizenship granting and 444 exits were executed as to permanent residence in the far abroad. The most popular countries for emigration are Hungary, Czech Republic and Israel.