25-01-2018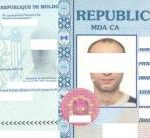 Two foreigners with invalid passport documents were exposed by the border guards of Belgorod-Dnistrovskyi Detachment in the check point "Kuchurgan".
Thus, 36-year-old citizen of Moldova was going to enter Ukraine providing the passport for control, which was completely fake and on the name of another person. During inspection of his stuff, the border guards found the actual passport of the man. It was established that the citizen worked in Russia, from where he was deported. In order to get there again, he decided to counterfeit his passport. The law enforcers called the offender to liability for attempt to cross illegally the border, and as the signs on criminal offense under the Article 358 of the CCU "Forgery, seals, stamps and forms, their sale, use of forged documents" were revealed it was reported to the competent law enforcement agencies.
And 19-year-old citizen of Israel had the intention to get to Moldova by the foreign passport contained the signs of damage and self-regluing. It turned out that the young man had accidentally washed his passport with things in the washing machine. The best option, in his opinion, was to solve the problem in individual order. But the document with those damages and «self-corrections» does not entitle to cross the border.
The protocols were drawn up as to the citizen of Israel in accordance with the Part 2 Article 204-1 of the AICU (Illegal cross or attempt to cross the state border of Ukraine illegally" concerning both violations).
Source: https://dpsu.gov.ua/ua/news/inozemciv-z-pidroblenimi-dokumentami-viyavili-na-kordoni-z-moldovoyu/