12-04-2018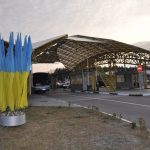 The State Border Guard Service continues applying systematic measures to combat illegal migration across the state border.
According to the materials obtained by the investigative units of the Eastern Regional Office, in collaboration with the representatives of the Main Department of National Police in Kharkiv region under the procedural guidance of the Prosecutor's office liquidated the channel of illegal legalization of the citizens from Vietnam, China, Syria, Iraq and Nigeria through fictitious registration in higher educational institutions in Kharkiv.
In the framework of the criminal proceedings, as a result of numerous investigative actions, searches, interrogations and forensic inquiries the evidences were obtained on the crimes committed by the persons involved under some articles of the Crime Code of Ukraine.
Based on the data collected by the operational investigative units during pre-trial investigation of the actual information provided by the Head Department of National Police in Kharkiv region over 100 criminal proceedings for illegal transportation of persons through the state border of Ukraine and for forgery of documents, seals, stamps and forms were additionally initiated.
Recently, it was reported about suspicion in crime commitment to the key person involved in criminal proceedings – the head of one of the higher educational institutions.
This officer, in fact, being the organizer of the channel of illegal migrants' legalization, on the basis of fictitious registration pseudo-student, with the assistance of some representatives of law enforcement agencies, provided the registration of the citizens of Vietnam with the residence permits in Ukraine, which was used by the last, including, for crossing the border.
Currently, the pretrial investigation aiming to bring all members of the criminal groups to responsibility is continued.
Source: https://dpsu.gov.ua/ua/news/u-harkovi-pripineno-diyalnist-zlochinnoi-grupi-yaka-zaymalas-nezakonnoyu-legalizaciyu-inozemciv-v-ukraini/