28-05-2018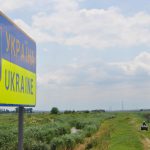 The RF citizen with 3 children asked for refugee status at the Ukrainian border.
During the border control in the checkpoint "Senkivka" the woman arrived with children, 2005, 2007 and 2009 years of birth, addressed to the border guards of the Chernigiv Detachment with a request to grant her the refugee status. The woman told that in Russia she had been persecuted for religious reasons.
The citizen of Russia was passed to the territory of Ukraine and the State Migration Service of Ukraine in Kiev region was informed about this case.
Source: https://dpsu.gov.ua/ua/news/rosiyanka-z-troma-ditmi-poprosila-status-bizhencya-cherez-peresliduvannya-v-rf-za-religiynimi-motivami-/