14-10-2014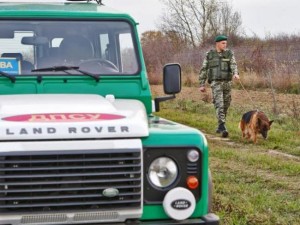 On execution of the order of the President of Ukraine concerning the counteraction strengthening to illegal migration, the staff of State Border Guard Service has conducted a series of operations in the course of the last days that aimed at detection of the channels of illegal migration in the main directions of the western and eastern areas of the border.
After well-planned and conducted actions by the staff of SBGSU, it was managed to find out the violators being directly engaged in smuggling persons to the countries of European Union.
Thus, the border guards of BS "Rava-Ruska", Lviv Detachment detected 3 citizens of Lebanon in the suburb of the village Richky in the evening. The men made their way towards the border by the car, however they were apprehended together with the driver by the reaction group.
Also, border guards of BS "Krasnoilsk", Chernivtsi Detachment detained two men introducing themselves as the citizens of Syria 100 m before the state border in the evening. The "travelers" did not have any documents. So far, their personalities and circumstances of their arrival to the place are established. Two more citizens of Syria were apprehended by the border guards of BS "Uzhgorod", Chop Detachment some meters before the state border on Slovakia some days before.
Altogether, since the beginning of the year the staff of SBGSU detained 1909 illegal migrants. Of them 636 were apprehended for the cross of the state border.