06-11-2014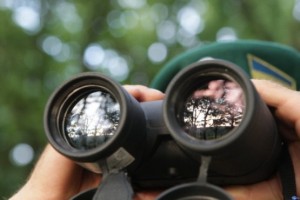 In the frames of actions on border security reinforcement, border guards of Chop Detachment together with SSU officers apprehended two groups of illegal migrants. One of the groups moving towards the state border by two cars was stopped in the area of the check point "Novoselytsya" in the suburb of the populated area Perechyn at about 08 p.m.
The car was driven by Ukrainians. They transported 5 citizens of Afghanistan and 4 citizens of Syria (5 men, 2 women and 2 children).
Already in 1,5 hour, two more cars were stopped in the area of BS "Guta" in the direction of the populated area Velykyi Bereznyi.
There were 3 men and 4 women in the car driven by the citizens of Ukraine. According to the words of the detainees, it was learned that they were the citizens of Afghanistan.
Detainees were delivered to border subdivision to undertake verifying measures and process administrative and procedural documents.
The circumstances of the violation and persons involved in this crime are under the establishment…