08-04-2015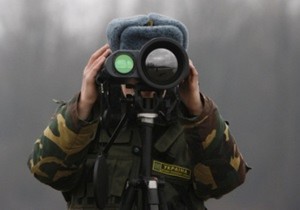 The citizen of Armenia intending to cross the border without any documents beyond the check point was apprehended by the border guards of BS "Uzhgorod" of Chop Detachment in Transcarpathia.
Border guards of Separate Check Point "Kyiv" detected two violators in the airport "Boryspil". Two passengers – citizens of Bangladesh 29 and 35 years old – arriving by the flight from Arab Emirates presented the Ukrainian residence permit containing signs of forgery.
Besides, their passports for travelling abroad were false having the marks on acquisition of such certificates. The men explained that their relative assisted them in preparation of the documents for departure, with which these persons were detained.
Concerning the citizens of Bangladesh, a decision was made to ban their entry to Ukrainian territory for the period of 3 years.