15-07-2015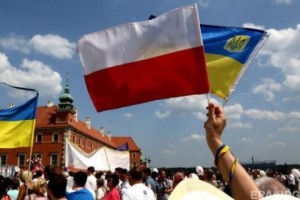 Polish Ministry of Foreign Affairs rejected the citizens of Ukraine of Polish origin to grant asylum due to the war actions in Donbass …
It was reported by the chairman of the Freedom and Democracy Fund Mikhail Dvorchyk.
According to his words 50 ethnic Poles from Mariupol receive a negative reply from Polish government. MFA of Poland pointed out that evacuation the Poles from Donbass was a single action – it concerned the removal of people from the zone of war actions.
Altogether, the Foreign Service of Poland has explained that Mariupol is not in the zone of direct war actions.
"The Poles from Mariupol being nearby the line of fight had actively applied to come to Poland. Alternatively, all depends on developing situation in Ukraine. In case of the war actions will strengthen and spread along the bigger territories before we have to consider that the on-duty groups of Ukrainian Poles will attempt to escape from that region and find asylum in Poland" – Dvorcik said.