21-07-2015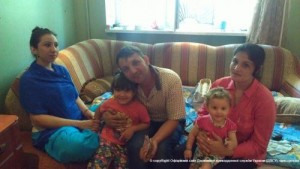 The subdivisions of the Southern Regional Office of the State Border Guard Service of Ukraine and the special division of the Main Department on fight against corruption and organized crime of the Security Service Department of Ukraine in Odessa area exposed cross-border criminal grouping, whose members organized the illegal transportation of persons across the state border of Ukraine. They were engaged in smuggling migrants, immigrants from Central Asia and Arab countries getting from each "traveler" $10-15 thousand.
As a result of the operation in Odessa three organizers of the channel were detained. One of them – a citizen of Russian Federation of Afghan origin, he organized the migrants' smuggling from Russian Federation to Ukraine, two more Afghan citizens living in Ukraine, were engaged in transit transportation of the migrants through Ukraine to the EU.
During searches in the rented apartments in Odessa law enforcement officers found in total 20 illegal migrants from Afghanistan, of them – 10 children. Organizers prepared them for the following trip trough the state border of Ukraine to Europe.
The investigations go on, the organizers are threatened with the imprisonment from 5 to 8 years.