20-08-2015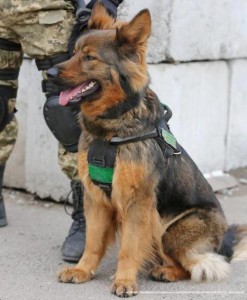 Border guards of Transcarpathian BS "Luzhanka", Mukachevo Detachment detained two illegal migrants in the distance of about 100 meters from the Hungarian border.
During detention one of the violators resisted the border guards, so the border detail was forced to make a warning shot up. Then the offender (preliminarily – Sudanese citizen) stopped.
The service dog assisted to find the trace of another violator. A man introduced himself as a citizen of Syria, also failed to cross the border.
Besides, the border detail of this Department detained 2 citizens of Georgia last night a few dozen meters from the state border.
The detainees were delivered to the border units for the preparation of administrative and procedural documents and filtration and screening activities realization.
The further destiny of four violators will be defined by the court.