09-09-2015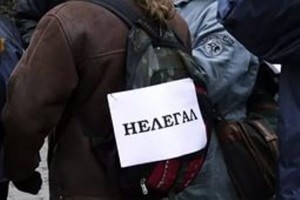 The staff of Security Service of Ukraine in Transcarpathian region has disclosed inter-regional criminal grouping engaged in illegal migrants' smuggling through Ukrainian border to the countries of European Union.
"In the frames of the conducted special operation in Denepropetrovsk the organizer of the grouping was arrested – citizen of one of Middle Eastern countries. The malefactor together with accomplices – country fellows and citizens of Ukraine – looked for the persons interested in illegal crossing of the state border. Then, the migrants were transported to the border areas of Transcarpathian region and were taken abroad to EU countries," – it was reported by the Special Service.
Pre-trial actions are conducted by the investigators.
SSU has reported that 18 crimes connected with illegal migrants' transportation through the border were revealed. Eight offenders were imprisoned as to these cases in two criminal processes.
It will be recalled that the board of European Commission is going to announce about the concrete plans aimed at solving the migration crisis in Europe being the worst since the Second World War. The head of European Commission Jean-Claude Juncker shall name the quota size to distribute 120 000 migrants among the member-states of European Union.
During the lasts months Europe has faced the flow of migrants not known before from the countries of the Nearer East, Africa and Asia covered by conflicts. UNHCR announced that during Monday about 7 000 persons arrived to Macedonia and 30 000 to Greek islands.
Yet, about 400 000 migrant will arrive to Hungary till the end of the next week – it was warned by the director of the unit of UNO Refugee Department Vincent Kochetel. The government of the country and UNO have involved an additional staff and court to solve the problems.
Meanwhile, UNHCR pays attention to a growing scale of the problem publishing new information testifying that according to the updated forecast 400 000 refugees are coming in 2015, and 450 000 more in 2016.