22-09-2015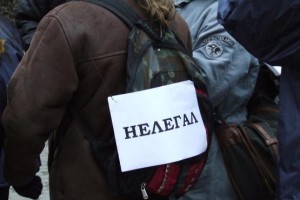 Two illegal migrants were apprehended by the border guards of Lvov detachment nearby the border on Poland. The inhabitants of the village Korytnitsa informed on this point.
The border detail of BS "Korytsitsa" checked the mentioned direction and detected two men without documents in the suburb of the village, according to their words they were from Jordan and Algeria.
The men reported that they intended to get to one of EU countries in illegal way for further employment. The migrants arrived to Volyn in order to make peculiar exploring of the locality and then to be in the know of their further way.
One more illegal migrant was detected by the border guards of BS "Uzhgorod" of Chop Detachment. Person without documents was detained in the suburb of the town by the district inspectors of Border Service. During the interview it was established that the man was the citizen of Afghanistan.
Now, the migrant is delivered to Temporary Detention Centre in accordance with the court decision.