22-09-2015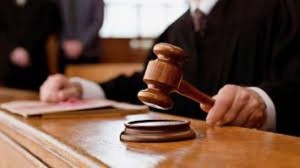 The Public Prosecutor's Office in Transcarpathian region approved the indictment regarding Transcarpathian resident and sent to the court, who is accused in organization of illegal transportation through the state border of Ukraine on previous concert by the group of persons.
Pre-trial investigation established that the citizen B. organized illegal transportation of 4 citizens of Afghanistan in July 2015 from Lvov region in the town of Chop and then he should assist their illegal transportation to Hungary.
However, he was arrested by the operative agent of Chop Detachment 1.5 km before the border line of the state border of Ukraine when transporting illegal migrants by personal bus.
Reference:
In accordance with Part 2 Article 332 of CC of Ukraine the accused person is threatened by imprisonment for the term of five to seven years with confiscation of vehicles or other means of crime commitment.
It was reported in the Department on organization of reception of citizens, appeal submission and public relations of the Public Prosecutor's Office of Transcarpathian region.