16-12-2015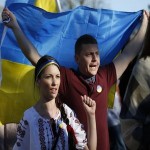 In the course of 11 months of the year 2015 1382 foreigners applied for political asylum in Czech Republic, comparing with the analogous period of 2014 – the number of applications is 425 more.
The citizens from Ukraine, Cuba and Syria are in the majority.
Ukrainians, applied 636 claims from January – end of November during the long term, comprise the greatest group of applicants, Cubans with 124 claims are on the second place, and Syrians have submitted 122 claims.
The asylum was granted to 70 migrants, status of subsidiary and temporary protection – yet to 372 persons. The last status is often issued to the citizens, whose applications on refugee status were not satisfied, however, in case of home return they were threatened with danger at the moment.