07-08-2017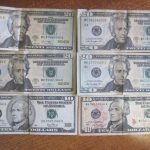 The foreigner offered a bribe in the amount of $100 to the border guards of Sumy Detachment.
Thus, the citizen of Uzbekistan arrive to the check point "Bachivsk" to enter Ukraine. Performing control measures, the border guards revealed 10 forged signs about Ukrainian state border cross in the passport document of the man.
Upon clarifying the origin of these falsification, the foreigner offered the bribe in the amount of $100 receiving flat refusal,  instead of solving the problems on border cross.
So far, the border guards handed the violator to the policemen for further establishment of his actions on criminal offence, stipulated by the Article. 358 (falsification of documents, seals, stamps and forms, sale or use of forged documents) and Article 369 (offer, promise or provision a service person with an unlawful benefit) of Crime Code of Ukraine.
It will be nted tha State Border Guard Service of Ukraine continues actively to focus its work to prevent corruption among the department's staff, including the current promotion "Stop Corruption. Put words into deeds!"  In general. since the beginning of the year there are 670 cases registered by the border guards concerning the offer of unlawful benefit.
Source:http://dpsu.gov.ua/ua/news/gromadyanin-uzbekistanu-namagavsya-pidkupiti-prikordonnika-shchob-bezpereshkodno-potrapiti-v-ukrainu/