28-01-2018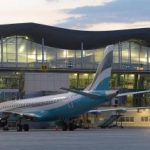 Two foreigners attempting to cross the state border with forged documents were found by the staff of SBGS at the airport "Boryspil".
Last night the border guards of Separate border post "Kyiv" at the checkpoint "Boryspil" during the inspection of passengers for flight "Kiev – Madrid" false passports of Bulgarian citizens were found in two Turkish citizens.
Corresponding protocols were drawn up as to the violators. The foreigners were handed to the staff of National Police.
Source: https://dpsu.gov.ua/ua/news/1517130340-dvoh-inozemciv-iz-pidroblenimi-pasportami-viyavili-v-aeroportu-borispil/