20-03-2018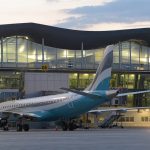 Almost 800 potential migrants were not passed to Ukraine since the beginning of year by the staff of the State Border Guard Service.
Just yesterday the border guards of the Separate checkpoint "Kyiv" at the checkpoint "Boryspil" rejected six potential illegal migrants to cross the border.
The foreigners, 6 citizens of Myanmar, arrived from Qatar. In the course of the border control, they were unable to confirm the purpose of their trip to Ukraine. Therefore, on the basis of Article 8 Par. 4 (lack of purpose confirmation of intended stay) the Law of Ukraine "On border control"; they were refused in admission through the border.
So far, the inhabitants of the country, located in the South-East Asia, are returned by a back flight to Qatar.
Source: https://dpsu.gov.ua/ua/news/u-borispoli-v-ukrainu-ne-propushcheno-6-gromadyan-myanmi-/