09-11-2018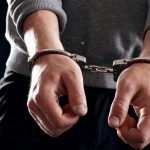 In the checkpoint "Luzhanka", at about 2 am the border patrol noticed a man sneaking moving towards Hungary, without providing any documents for verification.
The detainee was a 37-year-old citizen of Tajikistan, who had a foreign passport of the citizen of Hungary. The foreigner intended to cross illegaly the state border on someone else's document, but decided to try bypassing the passport control.
The offender is brought to administrative responsibility. Currently, all circumstances and probable organizers of the illegal voyage of Tajik citizen are under establishment.
Source: https://dpsu.gov.ua/ua/news/nelegalnogo-migranta-zatrimano-za-100-metriv-vid-kordonu-z-ugorshchinoyu/